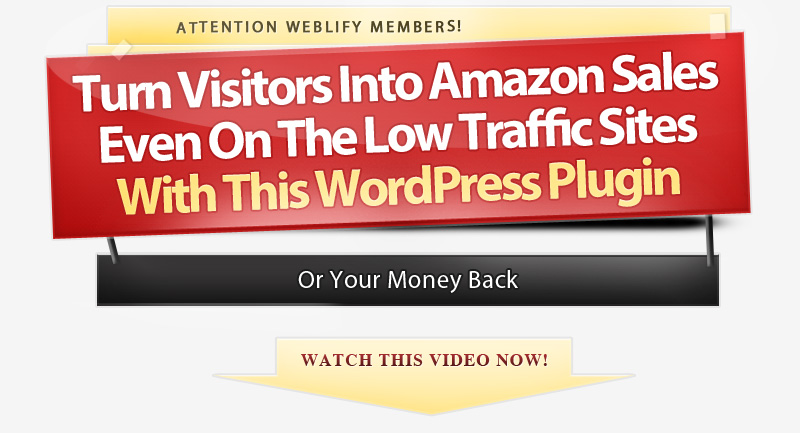 See Demo ==> Click Here
(note different size search fields)

Quote:
Originally Posted by
Gaz Cooper
Hey IGOR
Just wanted to say congratulations mate this is a really nice Amazon plugin I have personally checked it out and reviewed it and IT ROCKS
I love it and have sent a note out the members of my Amazon Training Academy to check it out and purchase it.
Love it mate and great job
Kickin it on Amazon
Gaz Cooper
Amz Training Academy
Quote:
Originally Posted by
Steven Dybka
Hi
I bought this plugin today,picked up the plus version and I have to say it's one nice looking plugin,the final result on my site looks great,this will definitely increase sales on my sites without a doubt.
Thanks for the nice plugin.
Steve
Quote:
Originally Posted by
SGWarrior
....
Setting up the plugin was fast and easy and I was able to setup and configure everything within minutes (including the support from Igor). What really impressed me is the fact that ACZ allows you to setup multiple product tabs. I really find this feature very useful E.g. If you have an electronic site, you can setup tabs of related categories like TVs, Camera, Camcorders, MPs etc..IMO this feature alone is gonna to boost the conversion big time!

With ACZ, it is almost like having the entire amazon intergrated into my site and I have every reasons to believe that it is really going to start boosting the amazon earnings for many of my zombie sites for a long time to come. Ka-ching!
Quote:
Originally Posted by
Melody
...I received a review copy, and as mentioned previously, this seems like such an obvious feature, you have to wonder why no one thought of it before!
This is a sweet plugin - easy install, easy set-up, and a decent FAQ (often missing in WSO products!) - I had it up and running in just a few minutes since I already had my Amazon details available.
While the search feature itself is nice - I discovered by accident that it will even show products when you have mistyped what you are looking for! I accidentally typed 'Nikkon' instead of 'Nikon' and still had nikon camera listings return rather than a 'no product found' - that alone should add a few sales to your bottom line

Great plugin, excellent buy!

Melody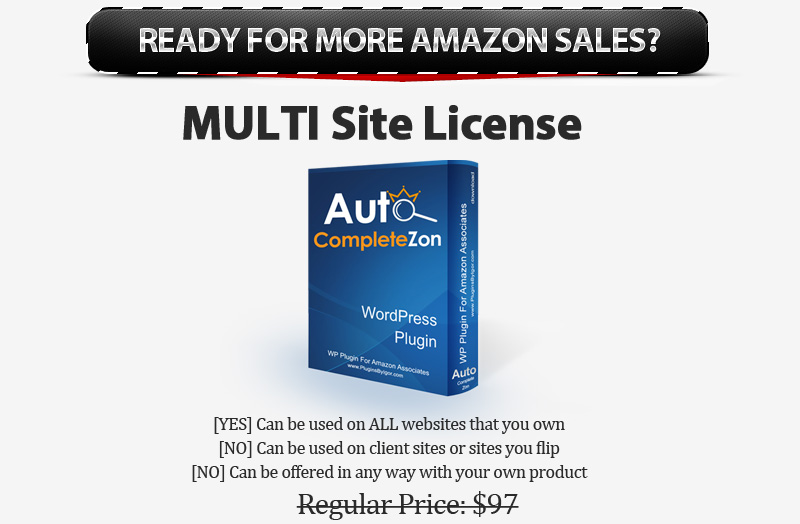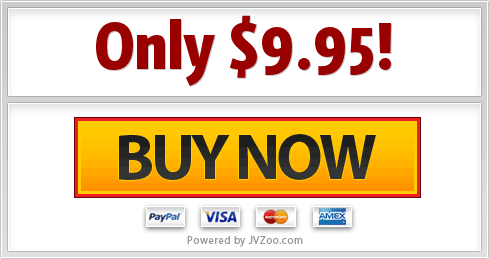 Note: Price Goes Up on Thursday, Aug 17th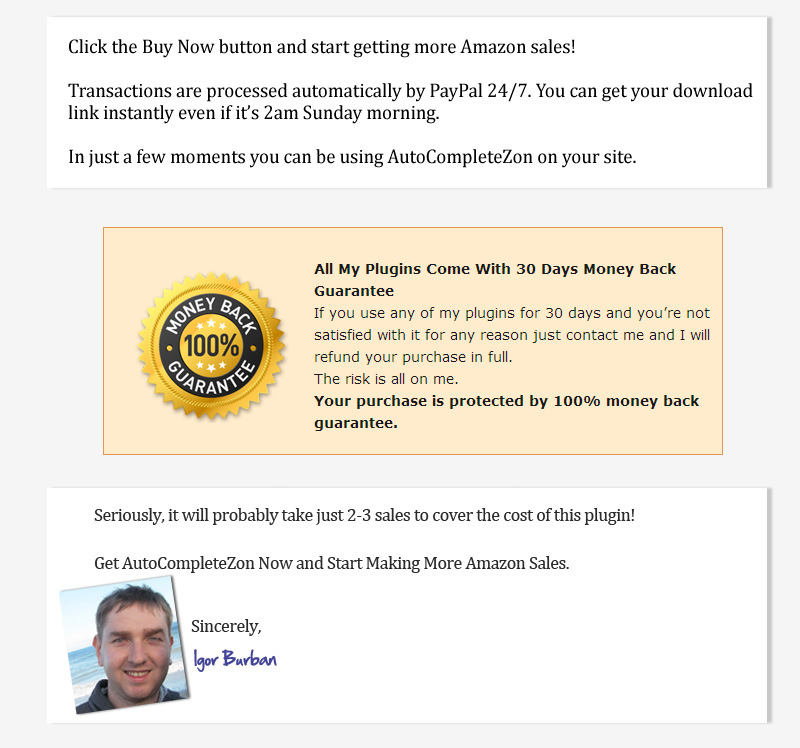 This is a paid advertisement for Vigorous Software LLC
13800 P C Beach pkwy, STE 106-D #219, P C Beach, FL 32407
Customer Support
Privacy Policy
|
Terms of Service
|
Earnings Disclaimer